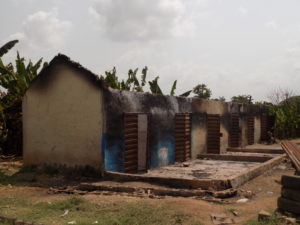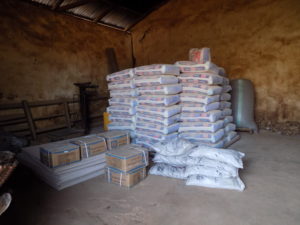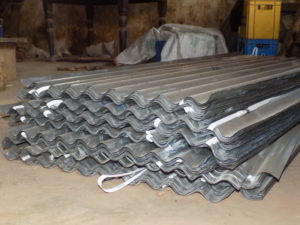 Article from The Guardian Newspaper, February 3, 2023
Okomu Oil Palm PLC, yesterday, donated relief materials worth millions of naira to victims of November 18, 2022 fire disaster in Owan community, in Ovia North East Council of Edo State.
The incident occurred when a tanker carrying petroleum product fell and went up in flame, destroying shops and buildings.
Items presented include bags of cement, bags of nails, bundles of zinc, iron doors, ceiling boards and woods.
Presenting the materials to the Odionwere (head) of the community, Chief Michael Ifiabor, the Managing Director, Okomu Oil Palm Company PLC, Dr. Graham Hefer, said the gesture was in fulfillment of the management's promise to come to the aid of the victims.
Hefer, who was represented by the Community Liaison Officer (CLO) in its Extension 2 Plantation, Mr. Bashiru Kadiri, said Okomu believes in good neighbour relations and are happy to assist her neighbouring communities when the need arises.
He said: "I wish to, on behalf of management of Okomu, present these building materials to assist victims of the fire incident. During our last visit in December, we promised to assist victims of the fire disaster and this is the fulfillment of that promise."
"We hope that this gesture from us will be accepted by the community as our little way of helping to cushion the effect of the fire on the victim and help them get back to their feet."
The Okomu MD urged the leadership of the community to ensure that everyone affected by the fire benefits from the materials, while praying that such disaster will not be experienced again in the community.
Ifiabor thanked the management of the oil palm company for the gesture, adding the company has shown much interest in the growth and development of neighbouring communities.
He said: "We were surprised when the materials arrived at our community because this was the least, we were expecting. I will make sure the victims get the materials according to their needs and that is why I decided that they should be kept in a place where I can monitor them and know what is happening to them."
Link to the article: https://guardian.ng/news/okomu-oil-donates-relief-materials-to-owan-fire-victims/
PDF of the article: 2023 02 03 Okomu Oil donates relief materials to Owan fire victims